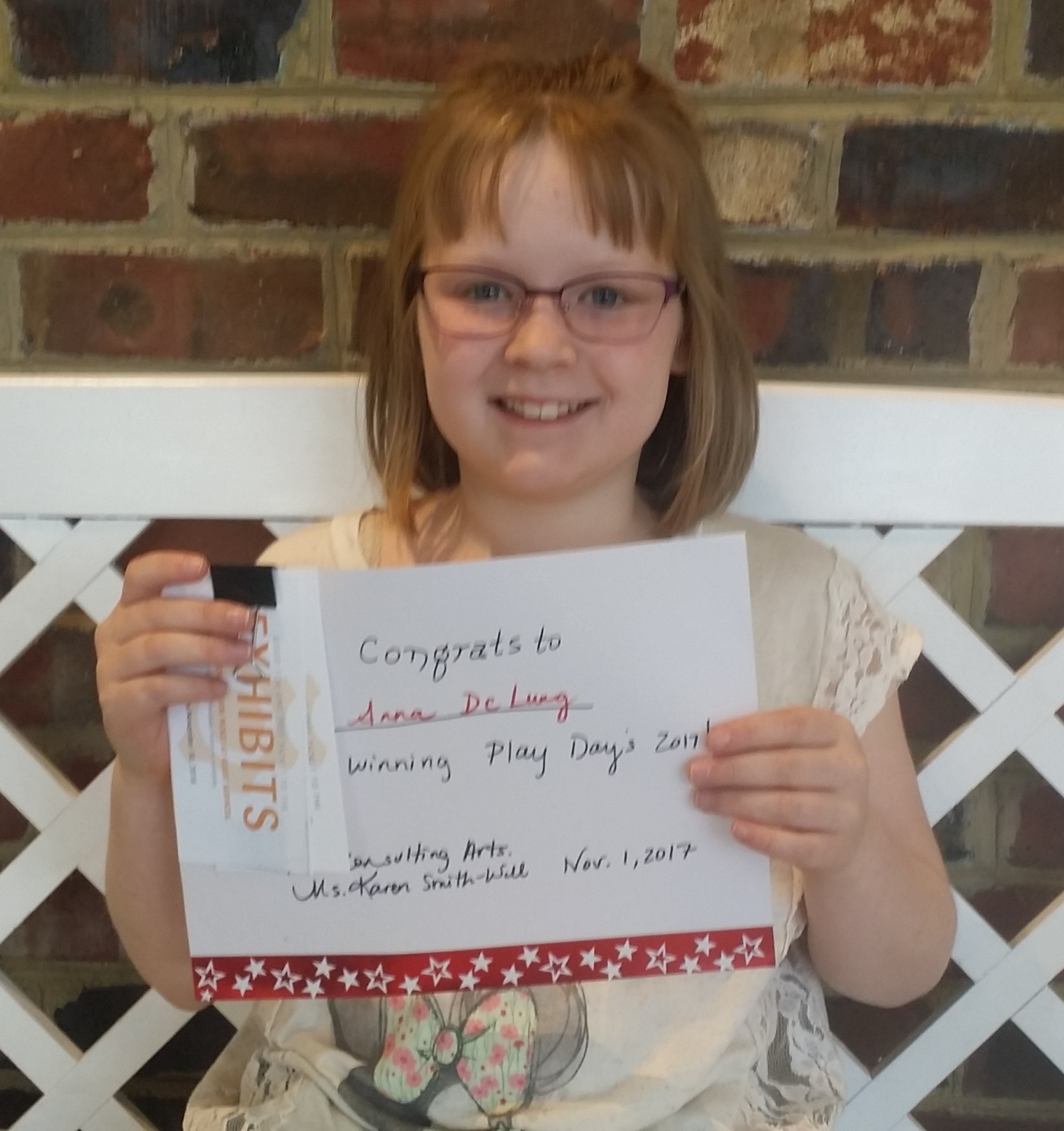 How many days a month do you listen to music? Practice music? Play music for others? Lead music professionally, as a performer or as a teacher?
The 25 students of The Consulting Arts made it their goal to play or sing music every day during the month. And you know what? It was hard! Every student we have participates in multiple activities…BUT—they still tried. All our students increased the number of days they played music in October 2017.
The winner of the contest (link to original article), with 29 days of music in October, was Anna DeLung.
Anna has been a TCA student since July 2017. She takes voice and piano lessons, on 2 different days of the week. And she's a big fan of everything Disney, especially the music! She didn't waste any time using the 2 Science Museum tickets she won—she shared one of them with her friend Shawna Machen, and they had a blast at the museum on November 5.
Madelyn Layell and Nathan Joyner were the runners up, and each will get an extra treat.
So, how did the Play Days 2017 numbers stack up? More than 350 practice days by our students! That's an average of 14 pays of playing per student during October.
And that means improved lives. This contest was designed to improve your life, because music is thought scientifically to improve the following:
So, keep up the musical good work! And if you're not a student at The Consulting Arts, contact us to learn how to be part of our team!
Photo credits: Square photo, courtesy of Valutivity LLC 2017. Science Museum of VA photo, courtesy Marcie DeLung; all images used with permission.