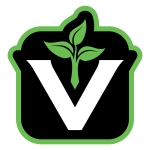 Is your organization or business achieving audacious results coupled with high member / customer loyalty and strong volunteer / member morale? Valutivity LLC helps faith-based & education non-profits improve their Valutivity Quotient by converting activity into measurable value that aligns with their vision.
Specializes in leadership development focused on servant leadership, change management and stewardship principles
Synergizes leaders' and groups' inherent strengths through individual and group coaching
Leads large, complex process improvement projects using Lean, Six Sigma, & Agile methodologies, where optimal
Contact Us today for a complimentary initial consultation.
Written by Karen Smith-Will

Saturday, 26 January 2013 03:54

How Jesus interacted with the women in His life was nothing short of groundbreaking in 1st century Israel. That's why I'm excited to be part of a new blog series, Jesus: The Guy who Revolutionized Life for Women. It's designed thematically to lead up to Fairmount Christian Church's 2013 Women's Ministry Retreat on March 1-2, 2013.

Last Updated on Monday, 28 January 2013 11:45
Read more...

Written by Karen Smith-Will

Wednesday, 14 November 2012 16:00

For the past 40 days, my family has taken care of 3 crabs. Managing Eco-Earth and sand habitats, supporting fresh- and saltwater environments, and monitoring eating habits takes research, time and even expense. (We even try to give our crabs a little ocean-spray "tide" in the evenings.) As the first pets we've had in years, these critters have reminded us what it means to nurture. Nurturing just might be one of the most undervalued concepts in leadership. And that could be a problem, because nurturing is a critical component to the DNA of servant leadership.

Last Updated on Wednesday, 14 November 2012 16:12
Read more...

Written by Karen Smith-Will

Thursday, 13 December 2012 17:42

A decade or more ago, a peer gave me some difficult feedback about one of the members of my team. Observation and some discreet questioning validated his thoughts. My next steps took me down the halls of some new—and very difficult—experiences as a manager. The actions I took needed to happen. However, my response did NOT need to impact me physically and emotionally the way it did.

Last Updated on Friday, 14 December 2012 03:41
Read more...

Written by Karen Smith-Will

Tuesday, 02 October 2012 22:29

Valutivity LLC loves Connecting with our community...in fact, it's one of our core values. That's why both Valutivity LLC and our sister company, The Consulting Arts, partner with organizations that match our core audience, like faith-based & education-oriented non-profits.

This month, we are sponsoring Mechanicsville Elementary's 4th Annual Mechanicsville Miler. The Miler is a super-fun race event for children and adults on Saturday, October 6, 2012, at Mechanicsville Elementary. If you're interested in signing up, it's not too late! Sign up here on their Registration Form.





 

Last Updated on Tuesday, 02 October 2012 22:58
«
Start
Prev
1
2
3
4
5
6
Next
End
»
Page 1 of 6
Copyright © 2013 Valutivity LLC. All Rights Reserved.