Main
Details

Written by

Karen Smith-Will

Category: Main
Click an image above to go directly to that section.
Details

Written by

Karen Smith-Will

Category: Main
When was the last time you thanked your employees for the use of their home? Many companies are now acquiring work & conference space rent-free from employees who never intended to work from home. You might argue that the benefits for the employees outweigh the challenges. This would not be the best time to verbalize that view.
.
Details

Written by

Karen Smith-Will

Category: Main
Valutivity LLC loves Connecting with our community...in fact, it's one of our core values. That's why both Valutivity LLC and our sister company, The Consulting Arts, partner with organizations that match our core audience, like faith-based & education-oriented non-profits.
This month, we are sponsoring Mechanicsville Elementary's 4th Annual Mechanicsville Miler. The Miler is a super-fun race event for children and adults on Saturday, October 6, 2012, at Mechanicsville Elementary. If you're interested in signing up, it's not too late! Sign up here on their Registration Form.
Details

Written by

Karen Smith-Will

Category: Main
Karen Smith-Will is the President of Valutivity LLC. She previously invested sixteen years at Capital One as an award-winning Process Engineer, Manager and Consultant. She has been married to her best friend, Barry, for over twenty-five years and has 3 wonderful children: Xander, Ashton and Alexa.
Karen's non-profit experience spans over 30 years and includes memberships on multiple boards, including stints as Director for the University of Richmond SPCS Alumni (2016 to present); Treasurer for the Maggie L. Walker Governor's School Music Boosters (2014 to present); former member of Hanover County Public Schools' Gifted Advisory Board (2011-2013); former Vice President for the Hanover County Council of PTAs; Facilitator for the Richmond chapter of the American Society for Training and Development (RASTD) and leader of the Women's Ministry Team for Fairmount Christian Church (2011 to 2017; currently a member).
She has a Master of Science in Leadership from Lubbock Christian University. She was a presenter at the at the 2011 Scholars' Colloquium and the 2012 Scholars' Colloquium at Lubbock Christian University and the 2010 Organizational Behavior Teaching Conference at the University of New Mexico. She has also guest-lectured at University of East Stroudsburg, in PA. For her undergrad, she was graduated summa cum laude in Humanities and Social Sciences from University of Richmond.
She also has clocked hundreds of hours supporting Richond Metropolitan Habitat for Humanity, Junior Achievement of Central Virginia, Inc., and Salvation Army Angel Tree. In 2009-10, Karen was excited to charter new FIRST and Junior-FIRST Lego Robotics Teams at Mechanicsville Elementary School, known as the "Blazing Builders." She has served as a Core Values Judge for the Maggie Walker Mech Tech Dragons #422 FIRST Lego League Invitational Tournament in 2016 and for the Deep Run FIRST Lego League Invitational Tournaments from 2010-2015. In 2008-9 she was nominated for "Volunteer of the Year" in Hanover County, Virginia, in the "Spirit of One" category.
See Karen's LinkedIn profile for a more complete resume of Karen's professional experience.
Through Valutivity LLC's sister company, The Consulting Arts, Karen teaches piano, voice & art; writes books; chairs art competitions such as PTA's Reflections program; performs for events like the Zip-a-Dee-Doo-Dah American Cancer Society Benefit; composes music; and manages a band known as Willdebeest. She is a former member of the Richmond Symphony Chorus and the Tallahassee Community Chorus.
Specialties
business process management, BPM, planning, process improvement, change management, Lean, Six Sigma, LSS, leadership, coaching, Agile, faith-based, non-profits, instructional design
Business Certifications

State Corp Comm. LLC-ID: #S305631-6 since 10/06/2009
Dun & Bradstreet (DUNS): #832359561
Vendor # with e-VA: VS0000054574
Small, Women & Minorities (SWaM) Certification: #682920
7358 River Pine Drive, Mechanicsville, VA 23111-5243; Phone: 804-572-5988
Details

Written by

Karen Smith-Will

Category: Main
A deca
de or more ago, a peer gave me some difficult feedback about one of the members of my team. Observation and some discreet questioning validated his thoughts. My next steps took me down the halls of some new—and very difficult—experiences as a manager. The actions I took needed to happen. However, my response did NOT need to impact me physically and emotionally the way it did.
Details

Written by

Karen Smith-Will

Category: Main
Review of Moral Intelligence, by Doug Lennick and Fred Kiel, Ph. D.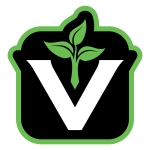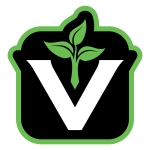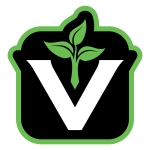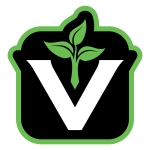 4 out of 5
What makes humans human? "Morals," says Doug Lennick and Fred Kiel, Ph. D. in Moral Intelligence. Understanding morality and putting it to work in leaders' lives is the premise of this easy-to-read work. The components of a moral compass (comprised of principles, values and beliefs), goals (including purpose and wants) and behavior (through thoughts, emotions and actions) interact together to form moral intelligence.
With a genuineness that comes from describing their direct conversations with scores of leaders, the authors make a case for driving business performance through responsible, moral conduct. They believe there is a set of universal expectations about how other human being should be treated and that "they apply to all people, regardless of gender, ethnicity, religious belief, or location on the globe." Moral Intelligence features copious detailed stories; most include real names versus using pseudonyms, which lends authenticity. Models describe processes, mental schemas and frameworks. To ensure that readers are able to internalize and apply their learning, a series of worksheets guide leaders through the process of defining and refining their own morality.
Conspicuous by its absence is a clear warning about the insidious role of self-deceit in the role of leadership. For more on this topic, try Leaderhip and Self-Deception by Arbinger Institute.
One quick "Huh?!" moment: The previously-mentioned Moral Compass Inventory uses the unfortunate acronym, "MCI," 25 times in the book. Unfortunately, this acronym shares its letters with a company, MCI (formerly MCI WorldCom), known for its accounting scandal in the early twenty-first century and its subsequent bankruptcy.
Moral Intelligence makes a case for establishing a moral compass, for setting goals related to that compass and for monitoring one's behavior constantly to assure overall alignment. Practical and documented, while remaining approachable, it could appeal to leaders at all stages of their careers.
Details

Written by

Karen Smith-Will

Category: Main
Richmond: The Alumni Magazine's Fall 2012 included the following in its Class Connections on page 36. Thank you UR!
If you're interested, here is the program from Lubbock Christian University's 2012 Scholars' Colloquium.